ABC Celebrates Women in Construction Week: Meet Sheila Ohrenberg, President of Sorella Group
Women in Construction Week celebrates the growing role of women in the construction industry. ABC Heart of America seeks to raise awareness of the opportunities available for women in construction and to build those opportunities through our programs and advocacy efforts.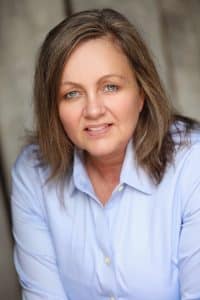 One ABC Member who illustrates the incredible impact of women in the construction industry is Sheila Ohrenberg, President of Sorella Group. Ohrenberg is an active member of ABC's Government Affairs Committee, where she provides insight on how pending legislation will impact the industry and region.
A member of ABC since 2014, Ohrenberg dedicates significant time and talent towards the betterment of the construction industry and the women who help it thrive. She began her career as an assistant project manager and worked her way up, eventually starting her business 15 years ago.
Ohrenberg started the company with her sister after over a decade in the trades. "Sorella," the Italian word for "sister," is attributed to the company's founding. Today, Sorella Group has grown tremendously and serves as a specialty contractor in the carpentry trade which had active projects in 23 states last year.
She now serves as the President of Women Construction Owners and Executives (WCOE) and mentors other women in similar leadership roles. She has built a strong, successful, business while juggling the ongoing responsibilities of being a parent.
Ohrenberg also serves in leadership positions for a variety of industry organizations, including the Associated General Contractors (AGC) National Diversity Committee, and is a member of the National Association of Minority Contractors.
When asked what advice she gives to women entering the construction industry, Ohrenberg said, "Don't take things personally. Don't just expect a seat at the table, take your seat at the front and center."
She has certainly taken her seat as a leader at ABC and serves as an excellent example of talented women paving the way for the advancement of women in the construction industry.
We are proud of the contributions that Sheila Ohrenberg has made to ABC and our industry as a whole, and are thrilled to see the ongoing success of Sorella Group under her leadership.