ABC Heart of America Career Fair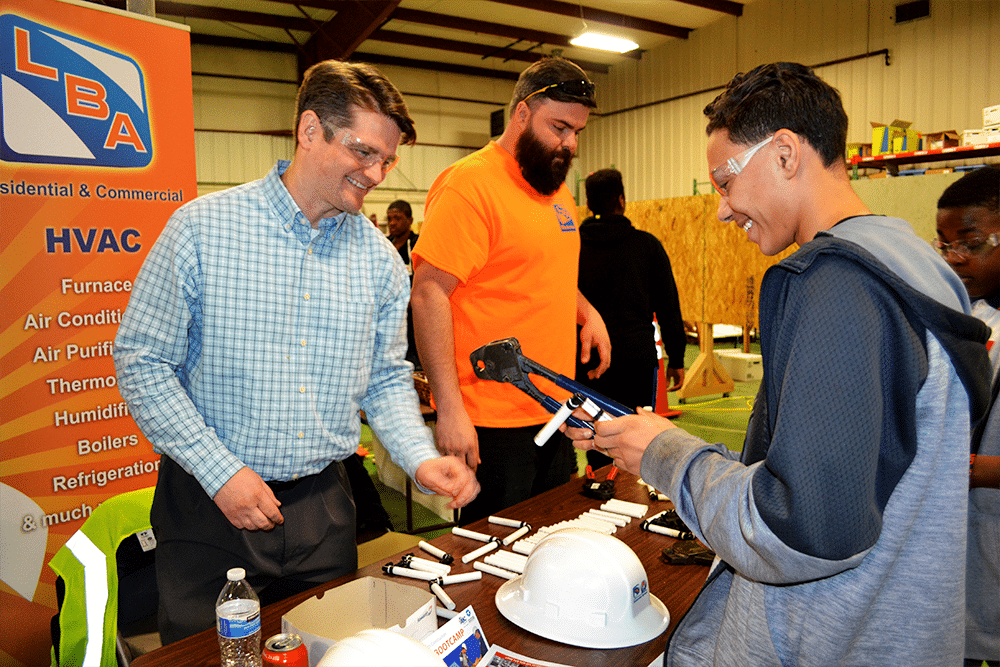 In addition to participating in career exploration events throughout the year, ABC hosts career fairs at our training facilities in conjunction with our Craft Championships to provide potential students an opportunity to learn more about careers in construction, the various trades, and the career pathway options available.
Connecting Members with Future Employees
Our goal is to connect members with potential employees. With an increasing demand for skilled tradesmen, companies benefit from participating in our career fairs by educating attendees on the benefits of entering the construction industry. This garners the interest of potential students and is the first step towards creating a larger, more professional hiring pool in the future.
Benefits for Member Companies
Members who participate in our career fairs are actively creating a larger workforce to supplement the labor shortage in the industry. They are also leading potential students towards a successful career that they can be proud of.
Create interest in the construction industry.
Educate others on the benefits of craft training.
Find potential employees to hire in the future.
Benefits for Potential Students
High school students and anyone else who has an interest in entering the construction industry are encouraged to attend our career fairs. ABC Heart of America member companies have educational booths with hands-on activities set up for potential students to engage in and broaden their knowledge of the construction industry. In addition to these educational activities, prospective students will also learn:
The various construction trades.
The variety of skills they will learn while studying these trades.
How these trades can lead to a successful lifelong career.
What steps they need to take to enter the construction industry.
How to Participate in a Career Fair
These career fairs take place at our training facilities, and we welcome you to join us. To participate, or join our workforce development action team that serves as volunteers to represent the industry and ABC at school and community events, email training@abcksmo.org.