Excellence in Construction: 2018 GC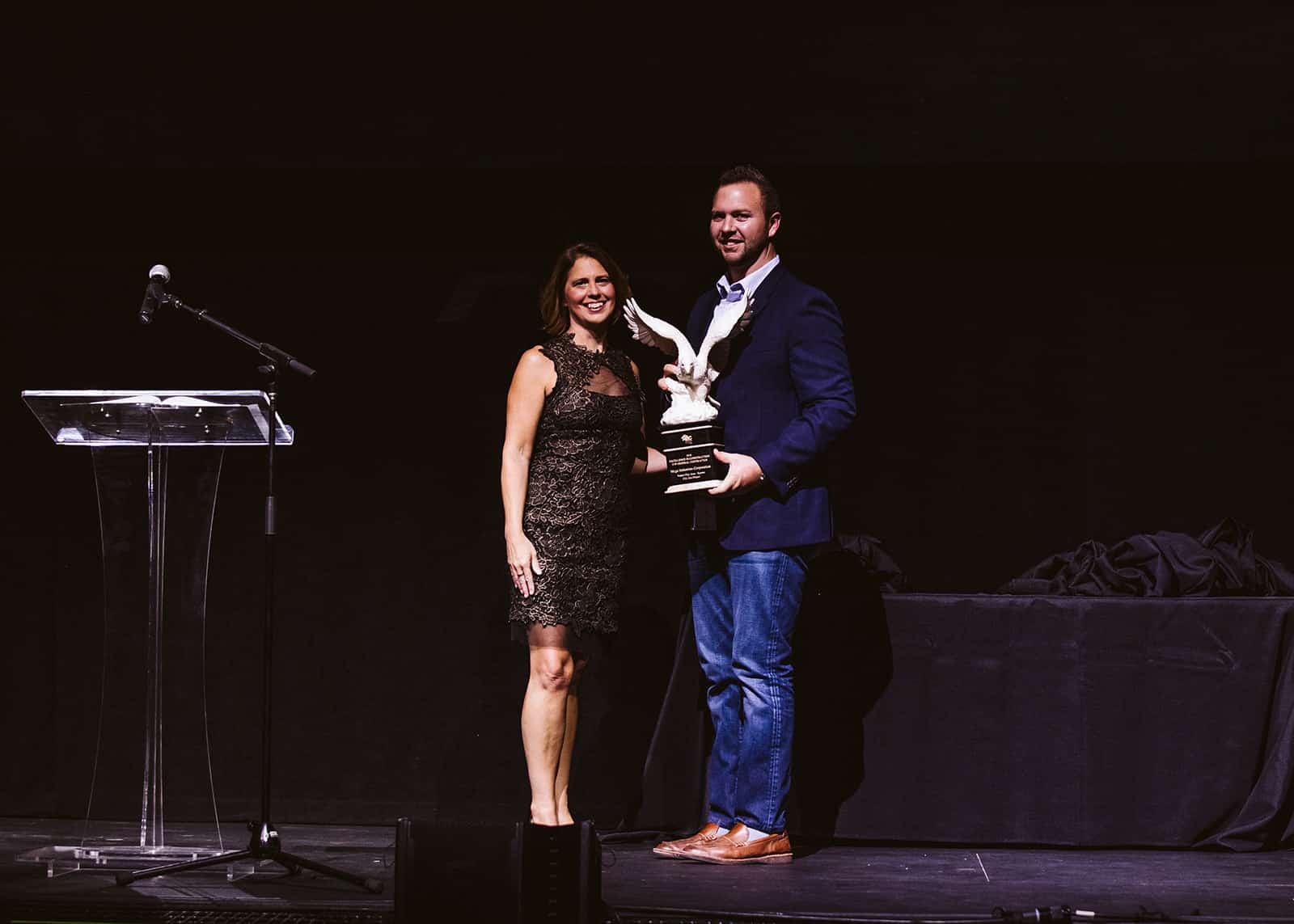 2018 Excellence in Construction Award Winner: General Contractor Project of the Year
At ABC Heart of America's 2018 Excellence in Construction Awards Banquet, Mega Industries Corporation received the General Contractor Project of the Year Award. Mega won the award for the work they did on the Nature Play Area at the Kansas City Zoo. Every year, we recognize member companies and their achievements in safety performance, craftsmanship, and overall project management in the industry.
Mega Industries Corporation
For over 25 years, Mega Industries Corporation has carried out a wide variety of projects across the Kansas City Metro area. In 2006, Mega Industries became an ESOP and became 100% employee owned last year. Mega has executed many projects in the following areas: heavy highway, parks and trails, water, wastewater, transit, and pool facilities. They also offer a variety of constructions services: Design-Build; Construction Management; General Contracting; Highway Construction; Heavy Construction; Site Development Assistance
Nature Play Area – Kansas City Zoo
Mega Industries Corporation was awarded the contract to build the Nature Play Area for the Kansas City Zoo. One donor in particular, Variety KC, came on board and helped change the landscape of the project. Their goal was to create a space that would benefit children of all ages and their needs for many years to come. Variety KC had a vision to transform the Nature Play Area into the first all-Inclusive playground in an American Zoo.
To transform the Nature Play Area into an all-inclusive playground, the entire pavement needed to be ADA compliant. An arch swing with a saucer seat was installed to allow all children the capability of enjoying the swing. Additionally, they put in a double zip line with a handicap accessible chair on one side and a rope chair on the other. For all children to access and enjoy the playground, much thought and consideration was given to surface types, reach, clearances, and grades.
Some of the items were custom built by Mega in their shop. These creations included: the Hide N Seek swivel boards, Sluice Boxes, a Plinko Board, a Light Bright Stick wall, Chalkboards, and a wheelchair accessible sandbox.
To create an area for guests to relax and take breaks, a custom water feature and creek were designed for the project near the quiet zone.
Top Field Employees from the Nature Play Area Project
Randy Greene, Superintendent & Juan Zamora, Foreman
More Than Just a Job Well Done
Mega Industries is proud to have contributed their skills and expertise to a project that meant so much to the Kansas City community. Variety KC Exploration Play was not just categorized as a specialty project because of how unique it is to Kansas City or the United States. It is a specialty project because of all the people it has affected and will continue to affect in the future. This project displayed the process of how design, vision, ingenuity, creativity, and collaboration can come together to make a great accomplishment in construction for the future.
At ABC, it is important to acknowledge the hard work and dedication of our members and their project teams. Again, we would like to congratulation Mega on winning the 2018 General Contractor Project of the Year Award. We are excited to see what they produce next!
Project Submissions for 2019 Excellence in Construction Awards
Do you want to recognize your top talent and project performance? Honor and recognize your outstanding Merit Shop construction project by submitting it to the 2019 EIC Awards. Click here for more information on the 2019 Excellence in Construction Awards.