ABC Heart of America 2017 Craft Championships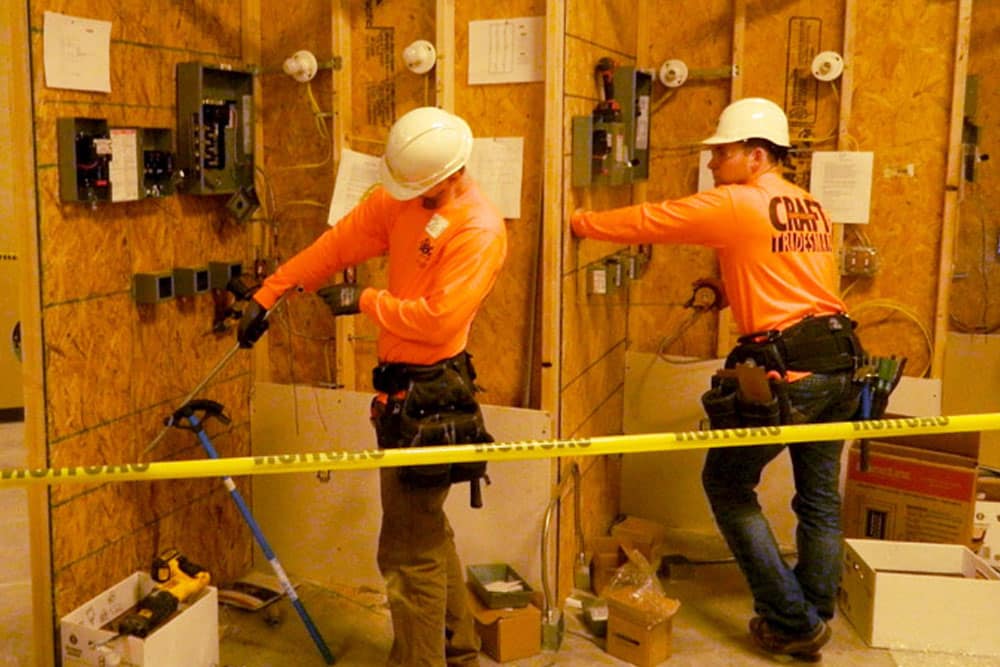 Five of our very own ABC Heart of America students traveled to sunny, Long Beach, California to compete in the 31st annual National Craft Championships (NCC) among the top talents in the construction industry. The competition dates back to 1987, when it was created to celebrate and recognize craft training in construction careers. To this day, NCC consistently brings some of the nation's most talented craft professions each year – showcasing the important role that skilled trades training plays in the construction industry.
Heart of America Chapter NCC Winners
The Heart of America students who were winners of the chapter competition and continued on to compete in the National Craft Championships include:
Jeffrey Burns – Carpentry
Kevin Coughlin – Plumbing
Andrew Perkins – Electrical Residential Commercial
Tyler Roland – Pipefitting
John Taylor, III – Electrical Commercial Industrial
Here, more than 170 craft professionals competed for top honors in 15 competitions representing 12 crafts. Students endured a taxing, two-hour written exam, followed by a hands-on practical performance test that spanned the entire day.
Upcoming Local Craft Championships Competition
The ABC Heart of America Apprenticeship Trust encourages you to save the date for our upcoming local Craft Championships competition on Friday, November 30, 2018 at 54 Country in Fulton, Missouri. Come participate and support our students as they compete for the opportunity to move onto the national competition.
Exploring Career Opportunities
In addition to the competition, high school students from across the state will see our students in action and explore career opportunities in construction. Various ABC Heart of America member companies will have educational booths with hands-on activities set up for students to engage in the craft and broaden their knowledge of the construction industry.
Don't miss this incredible opportunity to support our current and future students! To learn more head over to our Craft Championships page.
Members – If you are interested in participating in the event as a booth in the career fair, a tour guide for the attendees, or a project manager or judge for the competition, contact training@abcksmo.org for more information.