ABC National Legislative Week: One Powerful Message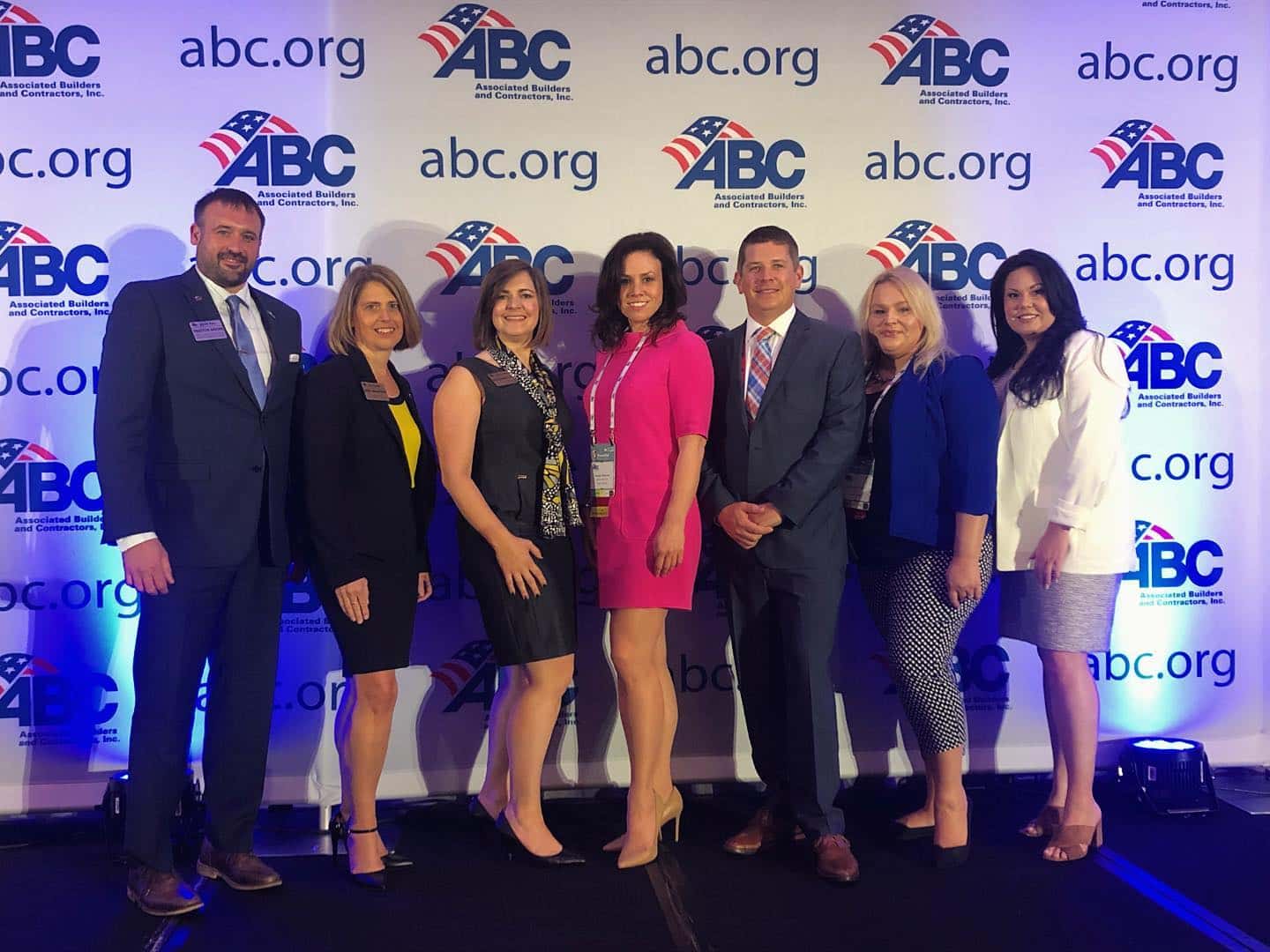 ABC Heart of America at ABC National Legislative Week
The week of June 23-27, ABC Heart of America members traveled to Washington, D.C. for ABC National Legislative Week. Michele Roberts-Bauer (ABC HOA President) and Heather Coil (Government Affairs Director) were joined by: Preston Moore (Nabholz), Caitlyn Cook (Emery Sapp & Sons), Denise Delcore (Spencer Fane), Jason Hemphill (American Boiler & Mechanical), Sheila Ohrenberg (Sorella Group), and Irma Wehmeyer (hth companies). Together we delivered One Powerful Message to federal elected officials in support of workforce development, free enterprise, and open competition in the construction industry.
Delivering One Powerful Message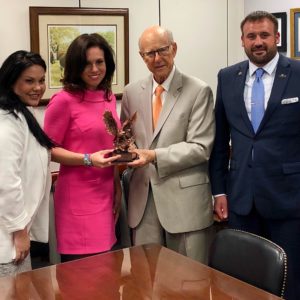 Our group delivered ten Eagle Awards to Congressmen and Senators from Missouri and Kansas. We thanked them for their voting records in support of the industry.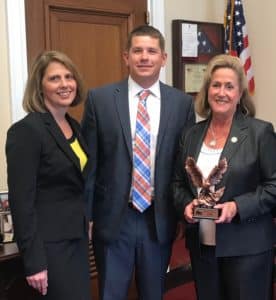 Through sit-down meetings, our members articulated the needs of open competition, workforce development initiatives, joining us for job site visits, the Fair and Open Competition Act, and the troublesome Pro Act introduced in the House. The team was able to meet with 8 of our members of Congress and staff members of 4 other offices.
In addition to our congressional meetings, we heard from Representative Dan Crenshaw (R,TX). We were also briefed by Mercedes Schlapp, assistant to President Donald Trump on the President's plans for the industry.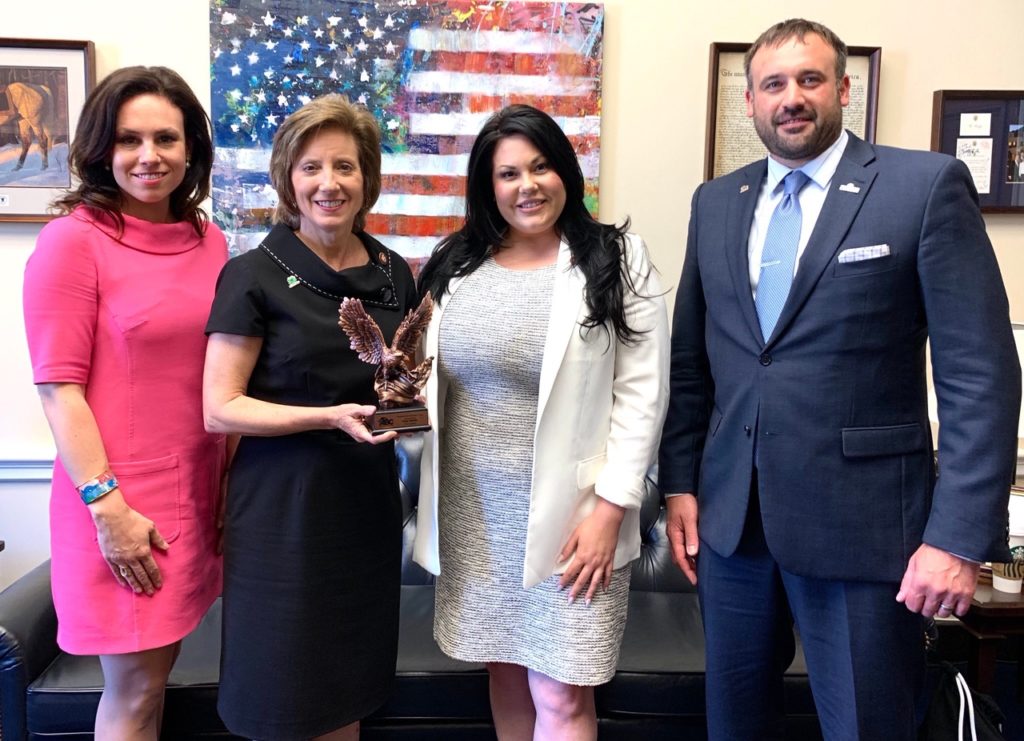 President Michele Roberts-Bauer Visits with White House
Roberts-Bauer, joined 3 members from across the country to meet with White House staff, the Department of Labor, and the Majority (Democratic) Staff for the House Committee on Education and Labor. During the time together, they discussed workforce development including our re-entry, apprenticeship, and craft training programs. We are incredibly honored to have our chapter President representing not only us, but all ABC Members in productive talks with the executive branch.
Milton Graugnard, Ryan Odendahl, Chris Peck and Michele Roberts-Bauer talk workforce development, prison re-entry and apprenticeships at the White House during ABC Legislative Week 2019. #ABCMeritShopProud pic.twitter.com/XEqtc3rSYT

— ABC National (@ABCNational) June 26, 2019
We hope you can join us in Washington, D.C. next year for 2020 Legislative Week on June 15-18. Mark your calendars!
For more information on ABC's priority issues this year, please email heather@abcksmo.org.