Are you ready to take advantage of STEP?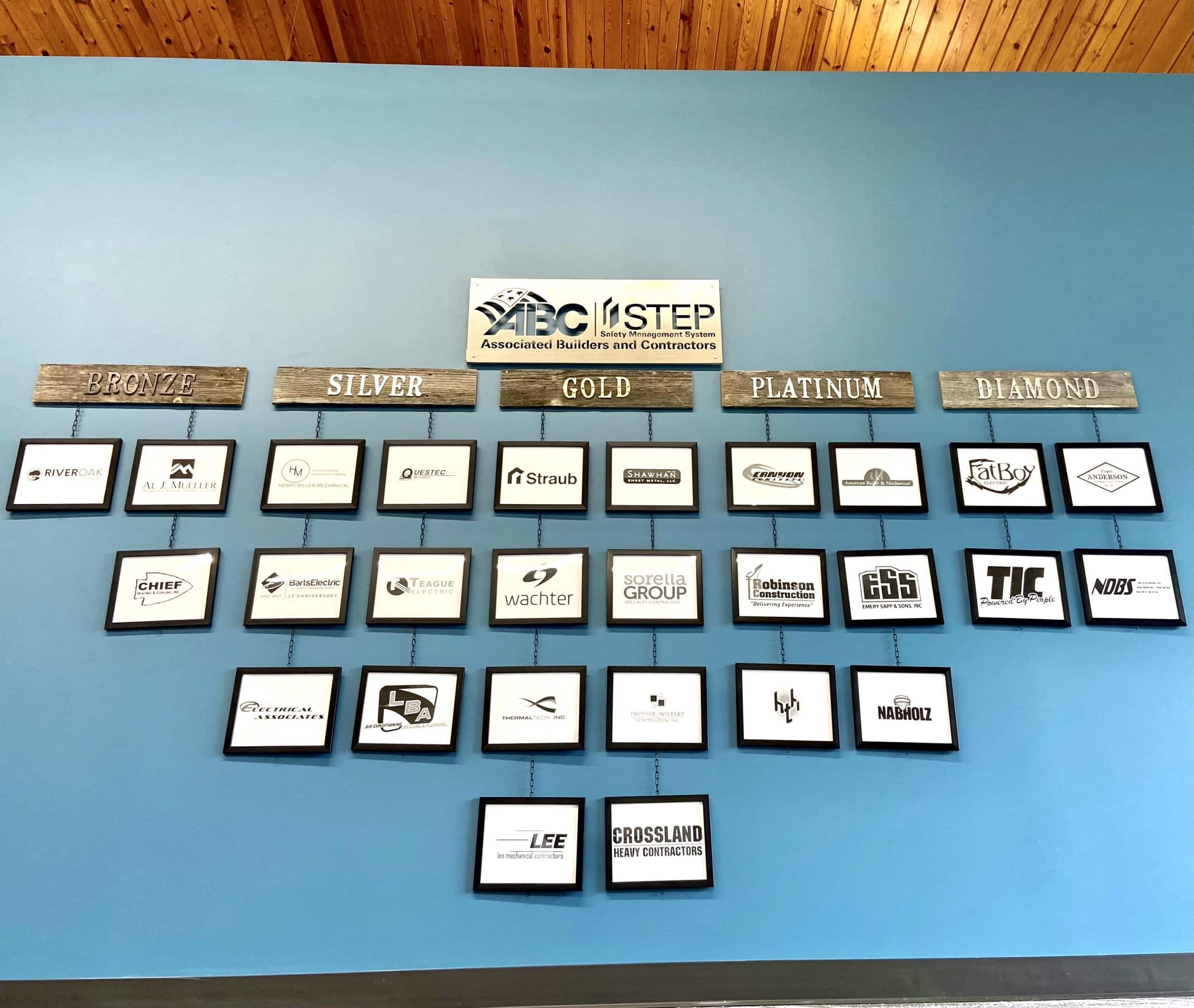 What if your company could be 655% safer than the industry average?  ABC's STEP tool allows members to evaluate their safety program and map out a pathway to achieving world-class safety performance. Every member wants to send its members home safely every night, and STEP can play an important role in helping you strengthen or begin your journey.
Participating companies measure their safety processes and policies on 25 key components through a detailed questionnaire with the goal of implementing or enhancing safety programs that reduce jobsite incidents.
"We try to promote a culture of safety in everything we do. In the office or on the jobsite, safety is our most important concern," said Ben Stallings President and Owner of Fatboy Electric who achieved STEP Diamond for the fourth year in a row.
According to ABC's annual safety performance report, applying STEP processes dramatically improves safety performance among participants regardless of company size or type of work and can reduce recordable incidents up to 85% marking the best performing companies 655% safer than the US Bureau of Labor Statistics industry average.
ABC Heart of America members join contractors across the country in utilizing the program. ABC Heart of America recently added a STEP wall to the office to recognize our members for achieving high levels of safety performance. STEP Diamond, platinum, and gold recipients are also eligible for the ABC Heart of America Annual Safety Awards, the ABC National Safety Excellence Award, and the Construction Users Roundtable Construction Industry Safety Excellence Award.
To participate in this member benefit -with no fees to get started – members can visit abcstep.org. The ABC Safety Committee is also available to assist members in filling out their STEP application. The deadline for ABC Heart of America is July 16 to be recognized at our Excellence in Construction Awards program on Nov 4 at Arrowhead Stadium.
To learn more about this and the variety of safety resources available to ABC members, contact Aubry Redding at aubry@abcksmo.org.