Employee Mental Health & Wellness During COVID-19

On Wednesday members participated in a webinar where they heard from IMA Corp experts on the popular topic of employee benefits and mental health resources during COVID-19. Employers across all industries have been asking where they can find the resources to help their team maintain their health and wellness during this unprecedented time. ABC and IMA teamed up to help answer these inquiries.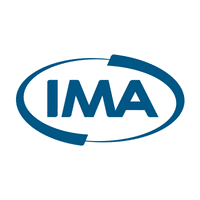 Please see our post on employee benefits here.
Construction Industry Trends
ABC is a member of the Construction Coalition for Suicide Prevention and has been working with industry partners across the country to increase the resources and discussion surrounding the challenges of mental health and wellness within our industry. 
During a time of increased stress and anxiety for everyone in our community, there are steps we can take to proactively help one another. 
Warning Signs – All Employees
What to Look for:
Excessive Worrying or Fear

Avoiding friends/coworkers and social activities

Seeming tired/low energy

Seeming excessively sad or unhappy

Arriving to work late/leaving early/taking long breaks

Confused thinking or problems concentrating

Extreme mood changes, including rapid or dramatic shifts in emotions or depressed feelings

Prolonged or strong feelings of irritability or anger

Changes in sleep or eating habits

Multiple physical ailments without obvious causes (such as head/stomach aches, vague and ongoing "aches and pains")

Inability to carry out daily activities/work duties

Abuse of substances like alcohol or drugs

Acting recklessly or engaging in risky activities

Threatening to hurt, kill or seeking access to a means to harm oneself  
What to Do:
Provide access to and continually communicate mental health resources (benefit plan, EAP, local resources)

Encourage managers to show empathy

Be available for employees to talk to, and listen without judgment

Normalize the conversation around mental health (have leadership share stories or send an email promoting the EAP)

If someone you know needs help, call the National Suicide Prevention Lifeline at 1-800-273-8255 or call 911.
Warning Signs – Remote Employees
What to Look for:
Slow response time to emails/voicemails

Absent or late for meetings

Sounding different on the phone (distant, apathetic, disconnected, sad, lonely, etc.)

Noticeable difference in work product (missed deadlines, lower quality, less productive, etc.)

Emailing or returning calls at odd hours (unless you are expecting odd work-hours due to juggling work/home obligations)

Changes in work relationships among colleagues (no desire to interact, ignoring requests to talk socially, etc.)

If you're "friends" on social media, look for changes in posts, things they're sharing, or even lack of posting if they're typically more active 
What to do:
Provide access to and continually communicate mental health resources (benefit plan, EAP, local resources)

Set-up weekly/monthly staff meetings (use video chat if available)

Emphasize interaction and connection between employees (virtual coffee breaks)

Encourage breaks throughout the day (get outside, workout, take stress breaks, etc.)

Encourage managers to show empathy

Be available more than you normally would (send quick texts, IM, email, voicemail, etc.)

Monitor workload and make adjustments if appropriate/possible

Find online trainings and new learning opportunities to recommend to employees

If someone you know needs help, call the National Suicide Prevention Lifeline at 1-800-273-8255 or call 911
Local Mental Health Resources
Kansas:
Missouri 
Both Kansas & Missouri
Free Resources – Mental Health
Headspace:

Take some time to clear your head through guided meditation from Headspace. Click

here

to gain access to a specially curated collection of meditation and mindfulness content, called Weathering the Storm.

Calm: Take advantage of sleep stories, meditations, music, and mindful movement through a free online hub. Be on the lookout for live-streamed, anxiety-reducing meditations on their app in the coming weeks.
Healbright: This company has compiled a course of tips and tricks to help ease the anxiety, fear, and stress caused by the coronavirus pandemic as a free resource – click here to gain access to the content.
Discounted Therapy: Licensed therapists from across the United States have come together to offer discounted therapy ($50/session) for those working on the frontline during the pandemic (grocery store, healthcare, delivery workers). Get started by clicking this link and submitting a request.
TalkSpace: The company that put text-therapy on the map is offering a variety of free resources during this time:

Therapist-led support groups on Facebook and Instagram where anyone can access a safe space to share worries and concerns and not feel alone.

Friends, extended family or peers without a TalkSpace benefit can have a no-cost consultation with a therapist. Simply download the app to access it. Those interested in additional support, you can do so at a reduced rate for one month (use "TAKECARE150" for a $150 discount).

Bravo and Cleveland Clinic: Access COVID-19 self-help content on-demand as well as free access to Cleveland Clinic Health Coaches. Click here to get started.
eMindful: Providing live, interactive virtual mindfulness sessions for free. Click here for access.
Free Resources – Financial Health
FinFit:

Giving employers access to their financial wellness platform for free through June 30, 2020. Contact FinFit

here

to request access for your employees.

The Simple Dollar: They have compiled a list of financial institutions offering coronavirus assistance and community resources available to help people manage their finances. Click here for those resources.
Free Resources – Physical Health
CorePower Yoga:

The famous yoga studio is offering free access to a special collection of online classes through CorePower Yoga On Demand – click

here

to get started.

Wellbeats: Needing to sweat it out? Wellbeats is offering free access to 500+ workouts – simply click here, sign up with your work email and you will be given your access code.
Grokker: They'll help your team manage stress, stay connected and maintain their physical fitness with free access to their wellbeing solution through April 30, 2020.
Simple Therapy: Providing free, unlimited access to their digital musculoskeletal program and health coaches through July 1, 2020. Click here to request access.
Free Resources – Other
Quit Genius:

Offering employers access to their industry-leading program at no cost for members signing up in March and April 2020. Their client success team has committed to speed up implementation and start rolling Quit Genius out to your members within 48 hours. Click

here

to request access.

dayzz: Granting organizations access to the dayzz app for no cost. Contact Amir (amir@dayzz.com) to receive the access code to use the app to make it easier for your employees to adapt to this change by helping them get the sleep they deserve.
Thank you again to the team at IMA for leading this important discussion and providing this outline of resources available to the industry and community. 
Please email info@abcksmo.org with any questions you may have. And be sure to check out our other blogs & resources on COVID-19 here and watch for future webinars to register for on our events page here.