Careers in Construction: A Look at ABC Board Chair Preston Moore's Success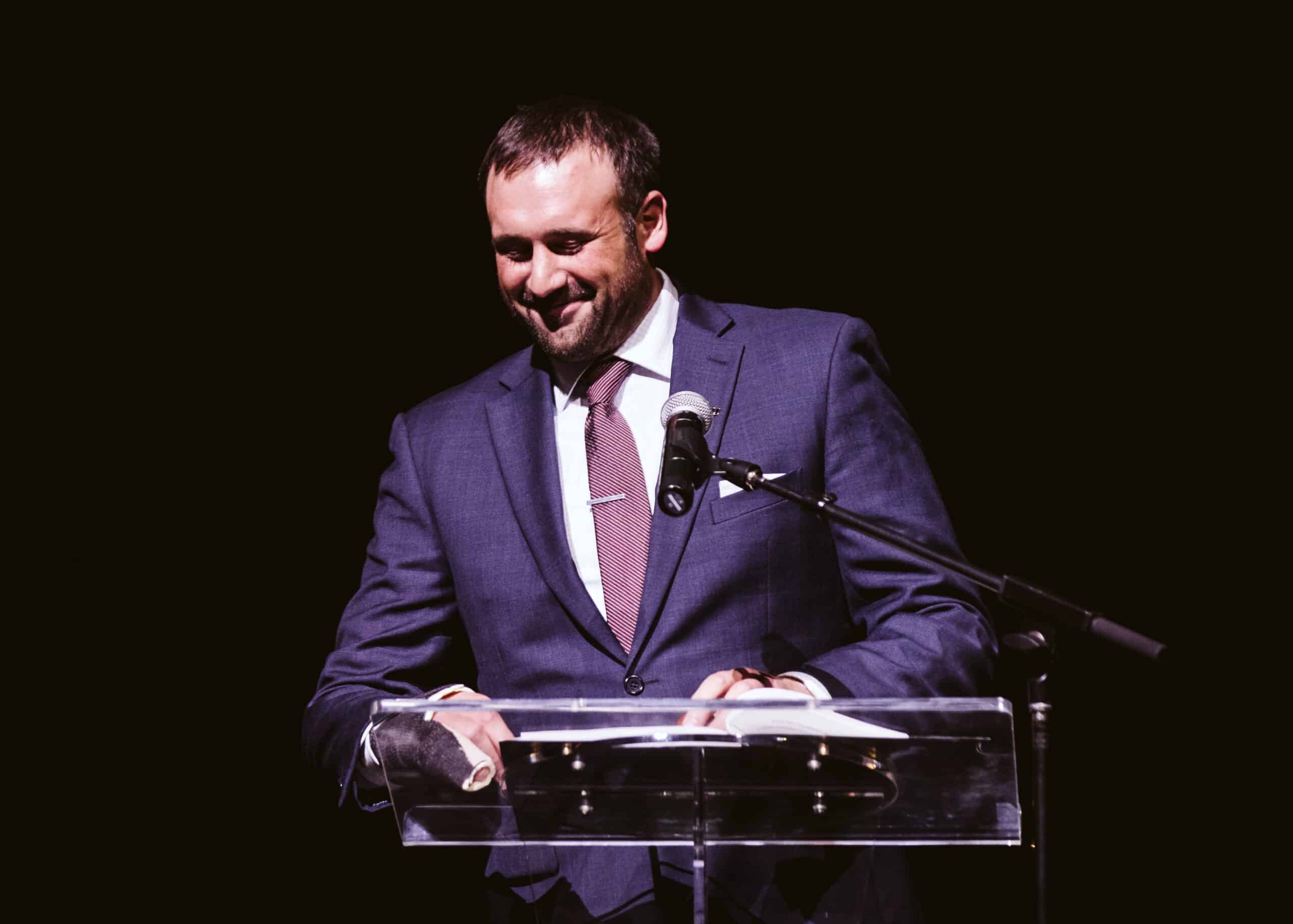 Preston Moore has found success in the construction industry and worked his way up from electrical work to project management to estimating and he is now the Preconstruction Manager at Nabholz. Moore leads a team of estimators and specialists that set projects up for success before construction begins. His team works with clients, designers, and the Nabholz Operations team to ensure they have the schedule, manpower, and budget in place before they ever mobilize on a project. Moore went through the electrical apprenticeship training program at ABC Heart of America to receive the education he needed to make his way into a rewarding career in construction and now sits as the current chair of the ABC board.
How He Got His Start in the Construction Industry
Interestingly enough, Preston began working on construction sites in high school and vowed that he would not stay in the industry.
Moore earned a degree in Computer Systems Networking which is where he began learning basic electricity. At the time of graduation, several of his classmates were getting jobs in the IT industry on the software side. But he knew he wanted to do something that was more "hands on" with his degree. Preston got a job with an Electrical Contractor installing network infrastructure and security systems and, within 3 months, he was enrolled in the ABC's electrical apprenticeship program.
Moore was hesitant at first to enter the program until he learned that he would have a higher earning potential as a Master Electrician than he would working with his degree. Looking back now, Moore says he was very fortunate that his mentor was willing to invest in continuing his education.
Apprenticeship Program Takeaways
When asked what the most valuable experience was that Moore took away from his apprenticeship program, he responded, "Learning the "theory" behind what we do. Hands on experience is great, but to truly be a master of your craft you must understand how to combine the installation of the systems with the science behind the systems."
One thing Moore wishes he would have known before entering the construction industry was that he would have had a broader sense of the construction industry. Coming from a very small community, Moore had never seen large construction projects or large construction companies, so he didn't know about the different career paths available. In high school he was very active in Future Business Leaders of America, but he never correlated construction to business, and it can be a very big business!
The Sky is the Limit
Moore now has a rewarding career that he enjoys. He is passionate about what he does, which shows when asked what he likes most about his job. "Every day is different, and that's what makes it so awesome." Moore says. "Most days I split my time between supporting my Precon Team and meeting with the Operations Teams about upcoming projects and the status of current projects in construction. Some days I'm doing business development with potential new clients and meeting with design firms, and some days I still do a bit of my own estimating."
Although he enjoys his job, that does not mean he isn't met with challenges that require some problem solving. Moore tells us more about the challenges he faces as a Preconstruction Manager. "Daily we are asked to accurately predict construction costs and schedule when the design is not complete. The designer doesn't know exactly how their design will evolve, because he or she is still trying to understand exactly what the owner wants. I often joke that we need to be able to read multiple minds at once to be successful in precon." For Moore, it is all worth it because he gets to build the buildings that create our communities.
Preston wanted to share this piece of advice for anyone thinking about going into the construction industry.
"The sky is the limit. You have unlimited upward mobility and lateral mobility. You can continue to climb the ladder in your current trade, or you can take your knowledge and provide value in a new trade, with a new ladder to climb. Do not ever think that you are stuck in a dead-end job in the construction industry."
The Future of the Industry
Preston says that he sees the industry continuing to move into the technological age.
"Construction has been slower to embrace technology than other industries, but we are on board now. It is now changing the way we do construction from start to finish, from precon to warranty."
We hope that Preston's story and optimism inspires more and more people to enter the ever-growing construction industry. To learn more about construction career opportunities, contact ABC Heart of America today.