Building People at Wonderscope Children's Museum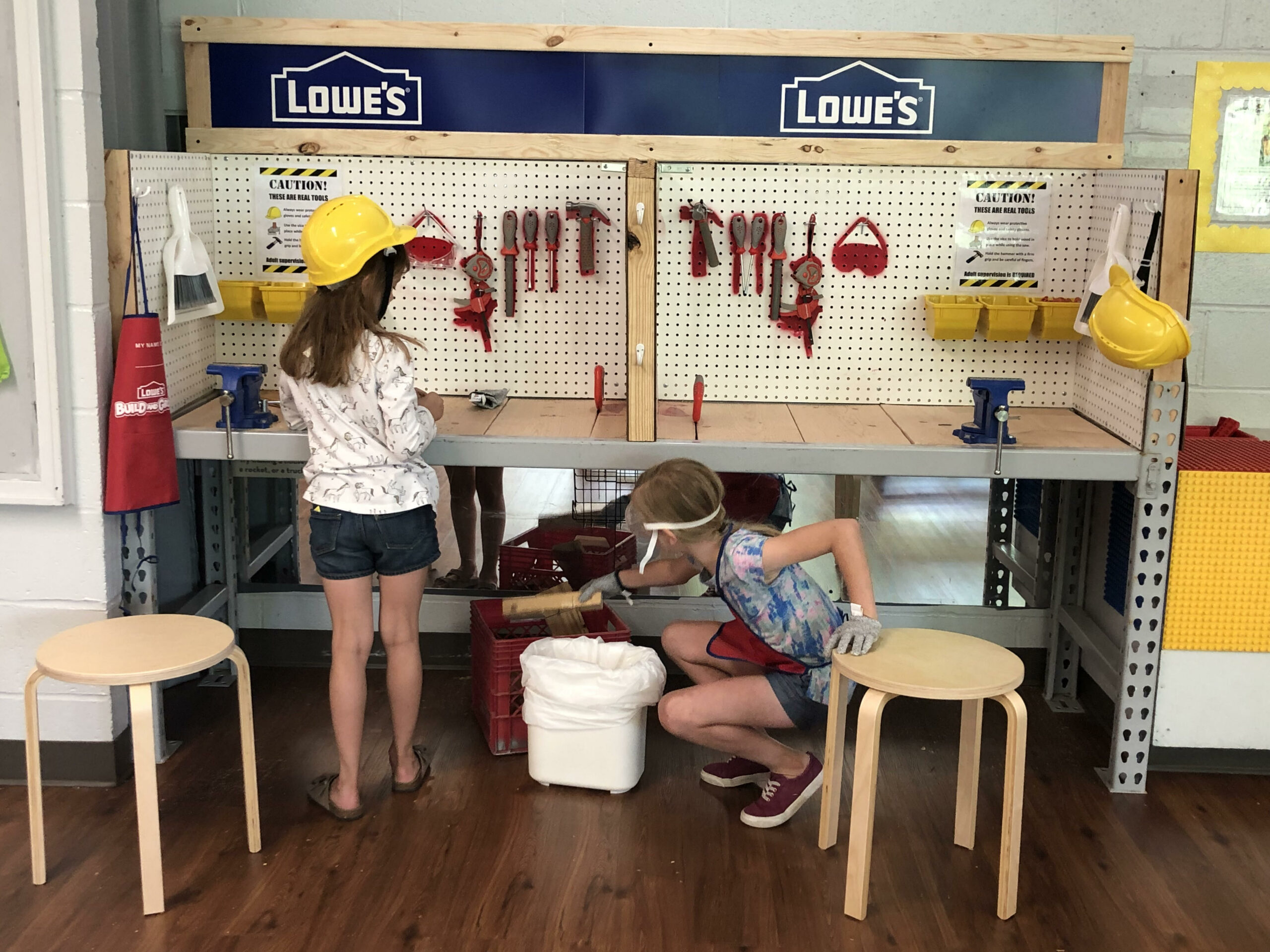 If you've ever walked on a construction site, then you know that words are rarely enough to explain the fascinating work that goes into building the world around us. ABC is committed to sharing the incredible possibilities that exist with careers in construction to the communities that we serve. Whether it's through our work with high schools across the region, hosting career fairs and career exposure events for students and young adults, or providing volunteers at outreach events across the area, we continue to work to tell the story of today's industry.
That is why we were especially thrilled when we were asked to join Wonderscope Children's Museum in making their latest exhibit in their TinkerSpace a reality. Director of Development, Caroline Hammond shared, "Building work benches with kid-sized tools and safety equipment in the TinkerSpace exhibit will allow kids to work with their hands, with real tools and hardware, and imagine a future in the building trades. This project incorporates all aspects of STEAM (Science, Technology, Engineering, and Mathematics) learning with particular emphasis on engineering."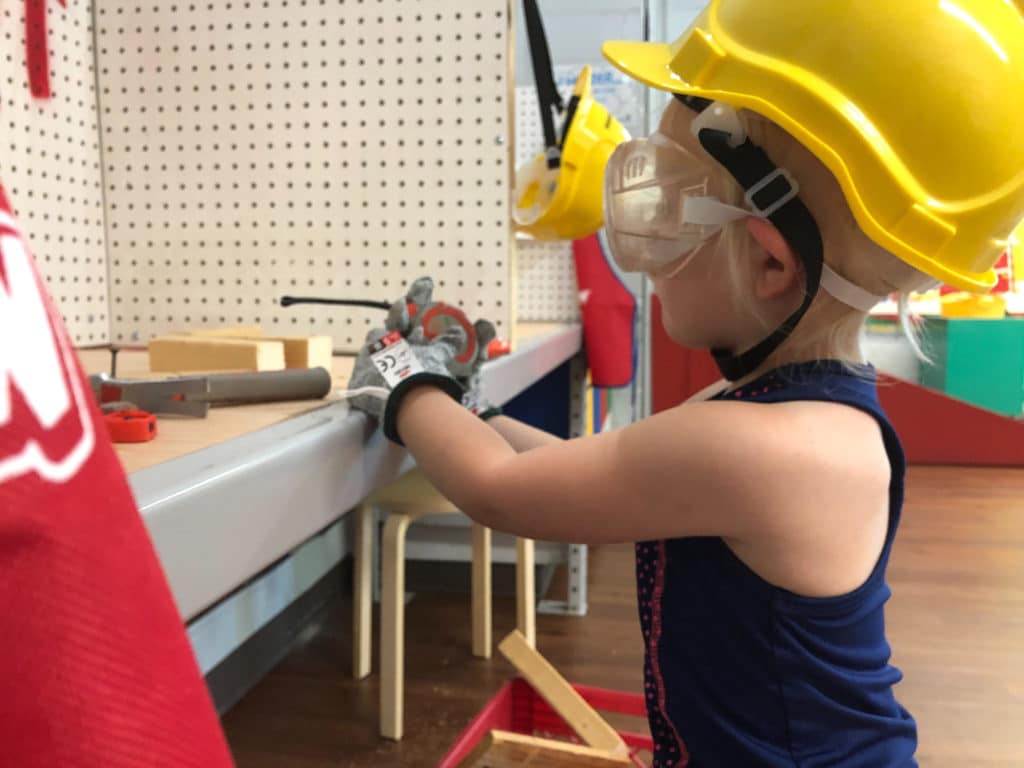 The new exhibit allows children and their parents to get first hand exposure to the very materials that our professionals use every day to build the world around us. This opportunity allowed ABC Heart of America to support an organization that continues to invest in the education and exploration of our youngest citizens with an activity that helps them to learn, play, and grow while sharing just a little bit about construction and all that we can build together.
ABC Heart of America President, Michele Roberts-Bauer explained, "Projects like this perfectly align with our motto of Building People. What a fun and exciting way to share with these children and their families that they too can be a part of building the world around us!"
ABC has a team of volunteers across our region that we lovingly refer to as our Workforce Warriors. If you are interested in joining their ranks and participating in programs like this, please email training@abcksmo.org.