EIC Awards Spotlight: South Lawrence Trafficway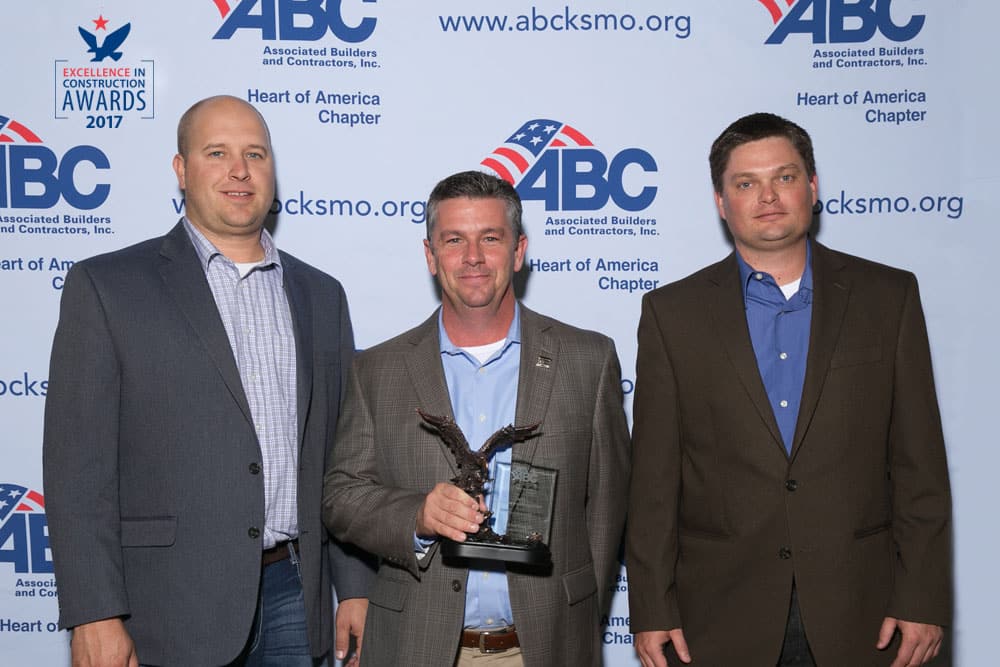 At ABC Heart of America's 2017 Excellence in Construction Awards Banquet, Emery Sapp & Sons Inc. (ESS) received the General Contractor Project of the Year Award for their work on the South Lawrence Trafficway (SLT). Every year, ABC Heart of America recognizes member companies and their achievements in safety performance, craftsmanship, and overall project management in the industry. We would like to talk a little more about Emery Sapp & Sons Inc. and their complex winning project.
Emery Sapp & Sons Inc.
Emery Sapp & Sons Inc. came from humble beginnings in 1972 with a single piece of construction equipment, one employee, and a great business philosophy. Today they have grown their company to over 600 employees and are completely employee owned. ESS has completed a wide range of project types in the Federal, County, Municipal, Military, Aviation, DOT, Residential, Multi-Family, and Commercial sectors.
The South Lawrence Trafficway Project
The South Lawrence Trafficway project had been in the works for more than 25 years. This project included the construction of a new six-mile stretch of four-lane freeway and the creation of more than 300 acres of new wetlands.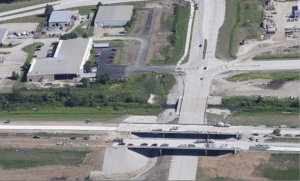 The freeway realigned K-10 highway, alleviated congestion in the streets of Lawrence, and created a southern bypass loop around the city.
This project came with an extremely aggressive schedule and top-tier performance standards. During the three year duration of this project, ESS met and exceeded project expectations by utilizing their years of experience, resources, and innovative technology. ESS used a total of 31 subcontractors and suppliers to complete this massive project. In those three years ESS's team:
Built 21 bridges
Constructed 22 reinforced boxed culverts
Moved nearly 4 million cubic yards of earth
Stabilized more than 750,000 cubic yards of earth
Paved half a million square yards of concrete.
This was the largest single project in the history of the KDOT and is expected to bring valuable revenue to the City of Lawrence.
Top Field Employees From the SLT Project
Trampus Tuggle, Superintendent & Brent Ponder, Superintendent
More Than Just a Job Well Done
ESS was proud to contribute their skills and expertise to a project that meant so much to the Lawrence community. The improvements that were made will benefit the area for years to come.
Acknowledging the hard work and dedication of each of our members and their teams is important to us at ABC Heart of America. We were thrilled to award the General Contractor Project of the Year Award to Emery Sapp & Sons and are excited to see what they produce in the future.
Click here to view the entire ABC Heart of America 2017 Excellence in Construction Awards program.
Do you want to recognize your top talent and performance as well? Honor and recognize your outstanding Merit Shop construction project by submitting it to the 2018 Excellence in Construction Awards. Click here for more information.