Inaugural Safety Roundtable a Success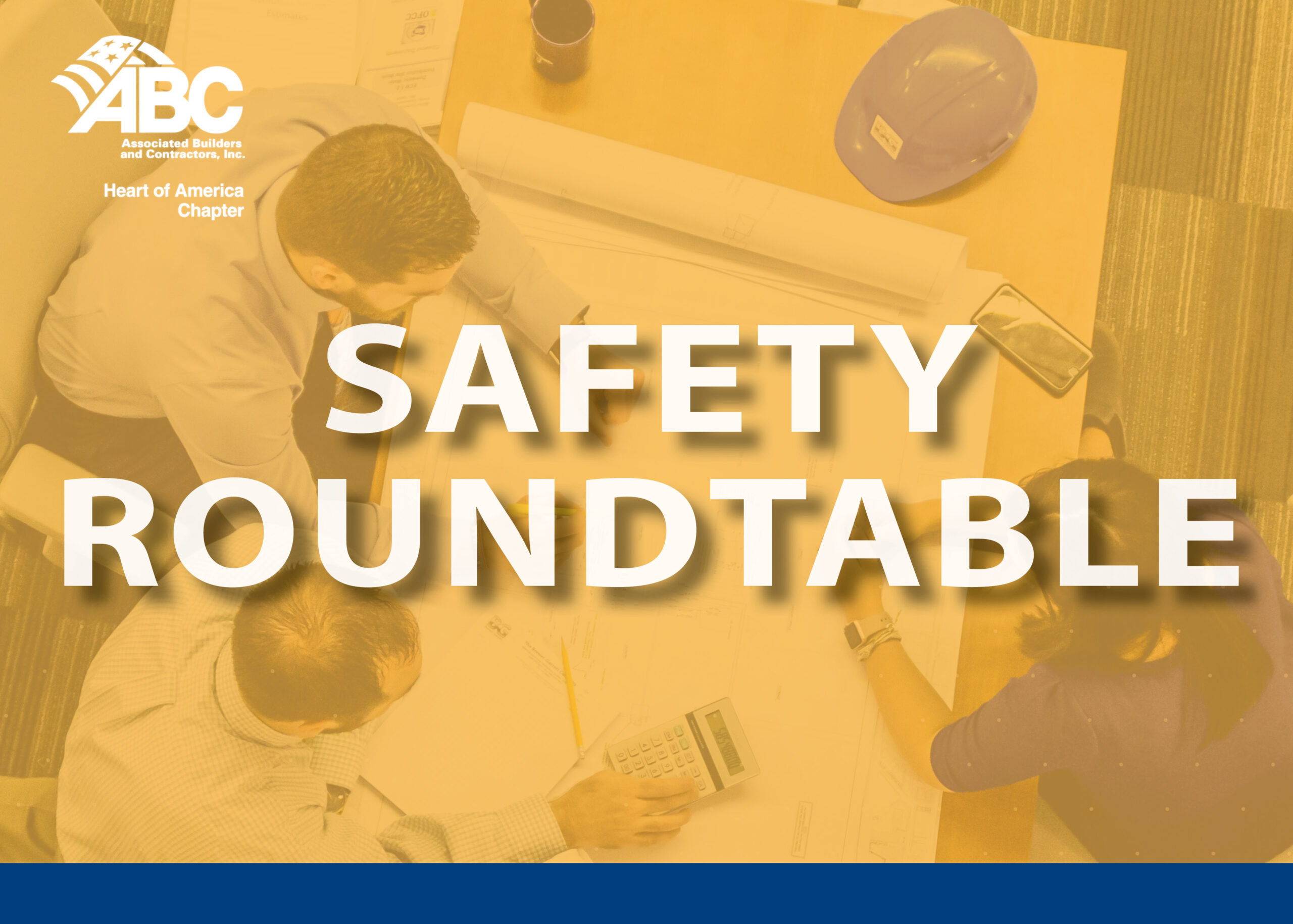 ABC's Safety Roundtable Series
ABC members participated in our inaugural safety roundtable last week at the ABC office to discuss new hire orientations including their dramatic impact on safety programs and how to best implement them.  The 2019 ABC National Safety Performance Report found that "companies that conduct an in-depth indoctrination of new employees into the safety culture, systems and processes based on a documented orientation process experienced nearly 50 percent lower incident rants than companies that limit their orientation to basic safety and health compliance topics."
ABC has created a template that any ABC member can use to build a world class new hire orientation program. To receive a copy of the template and facilitator guide, please contact ABC Training Manager Aubry Cottrell at aubry@abcksmo.org.
Safety Performance Management
Many contractors utilize ABC's Safety Performance Management System (STEP) to evaluate and document their safety practices and performance. The system – included in each member's dues investment – allows contractors to chart their continuous path to world-class safety and compiles valuable data to compare lagging and leading indicators that the industry can use to support continuous improvement. The STEP deadline for 2019 is Friday, July 19. Applications have been closed.
Key Takeaways from the Safety Roundtable Discussion
Ideas from the facilitated discussion that you may consider implementing for your team:
Enter employees in a drawing  for a new tool if they turn in a good catch/near miss
Consider having the entire team – field and office – OSHA 10 hour certified
Identify "Safety Mentors" on your job site with a designation or particular stripe on her hardhat
For every safety meeting, include a sign in sheet and list SPECIFIC details of what was discussed
Consider having at least 200 minutes of content for your new hire orientation. STEP Diamond companies improved their TRIR on average by 85 percent when their sessions were more than 200 minutes.
Join us for one of our upcoming Safety Roundtable sessions in St Louis on May 29  or Kansas City on June 19.